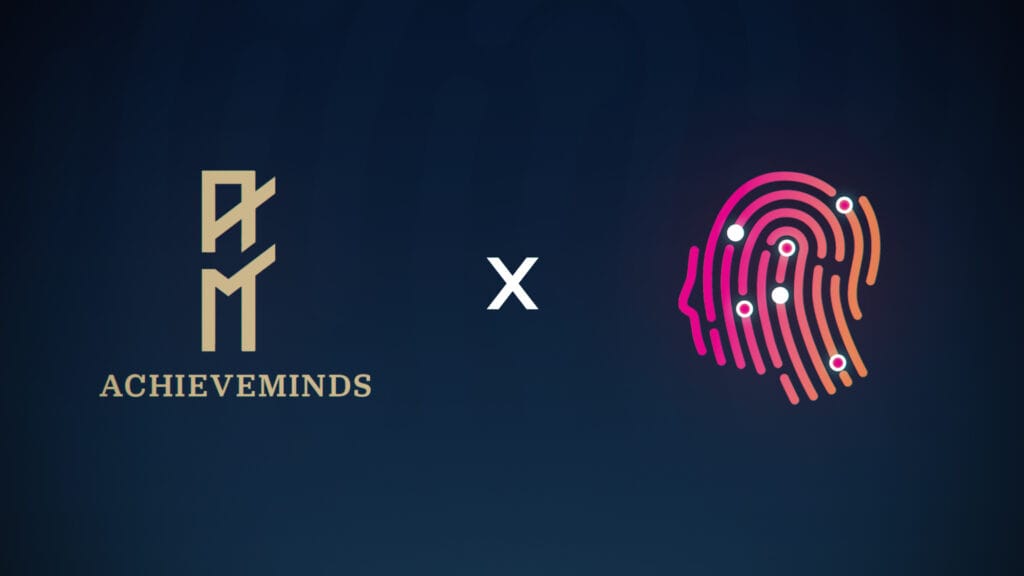 Achieveminds Partners With Talent Pathway iD To Offer Holistic Approach To Esports Athlete Development
To improve the performance structures and coaching currently available to esports players and tackle issues such as player burnout, Achieveminds has partnered with Talent Pathway iD (TPiD)
TPiD is a system which uses AI to offer sports organisations intelligent and bespoke data insights to improve and optimise the balance between athlete performance and well-being allowing more athletes climb the competitive ladder
TPiD has been used to help increase the understanding of player selection in academy rugby, tackling selection biases in weightlifting, and recently partnered with Canoe Wales who used their machine learning data to understand the factors that drive elite athletes
London, 30th June 2022: Achieveminds, the performance consultant agency for professional esports players and organisations, has teamed up with Talent Pathway iD (TPiD) to create an improved data-driven and holistic approach to esports coaching and player development. The partnership marks TPiD's first move into esports and follows the signing of former EXCEL ESPORTS Chief Commercial Officer, Robin McCammon, as Chairman.
Achieveminds is a German-based company created by Fabian Broich, a former professional footballer and sports psychologist who went on to esports coaching, where he created performance structures with well-being at its core with some of the biggest teams in the world including Schalke 04 Esports, Origen and EXCEL. Fabian took his passion for establishing healthy coaching and high-performance environments and established the consultancy in 2021, to help esports athletes reach their full potential. Now with over 30 players receiving tailored coaching the team looks to scale and expand their offering through the partnership with TPiD.
TPiD uses cutting-edge AI data analytics to further enable individuals and teams to understand which developmental factors are most important for athletes to thrive. These deep insights in data will allow Achieveminds to support athletes and identify, develop, and deliver the most important factors of athlete performance in esports.
Similar to sports, data in esports can be difficult and time-consuming to organise and interpret. Knowing which data are most important across the whole athlete is both essential to identify but a significant challenge to deliver. And finally, there continues to be a shortage of professional esports coaches across the industry, the combination of which results in only a small percentage of talent able to go pro.
The TPiD system streamlines analytics to help athletes enhance and maintain performance by informing them about optimal break to game ratios, hydration states, sleep patterns, activity outside of esports. By incorporating granular insights into their performance structures Achieveminds hopes to tackle long standing issues seen in esports such as player overtraining and burnout, whilst simultaneously improving player performance in conjunction with maintaining a healthier lifestyle inside and outside of the esports arena, to help more talent make it to the top.
The system also improves optimal development environments for coaches and support staff, and is built around evidenced based talent development data so organisations can have confidence in what data is being analysed, why it is important to do so, and how the analyses are being performed.
TPiD has already been used by Canoe Wales who transferred the data collected into real-time actionable insights. This helped to understand the drivers of elite athletes and provided evidence-based insights into the wider health implications that access to waterways bring to their members. In academy rugby the research supplied by the platform was able to predict the physiological and psychological attributes that drive player selection of a regional age banded rugby squad. The solution was also named Best Athlete Coaching and Performance Technology platform and 2022 Sport Technology Awards.
Founder of Achieveminds, Fabian Broich says: "My goal, as with my performance consultant agency, Achieveminds, is to shape the scene, to have an impact and improve well-being for the athletes but also the performance of teams to create more entertaining matches for the fans. TPiD aligns with the core values of mine, they combine scientific research that instils confidence, personal experiences from years of work in talent development, and cutting edge applied methods to create individual KPIs for athletes and coaches.
He adds "A structure is important, whereas individuals will have their own very specific areas to peak in performance. Therefore, we created a product that fits the just for fun player, semi pro, and pro player. The system allows us to gain detailed understanding about the players baseline. We then begin to build a detailed picture along with the player and TPiD's AI technology helps to create real time, dynamic and specifically designed recommendations and action steps to allow the players to grow to the next best version of themselves".
Chairman of Talent Pathway (TPiD), Robin McCammon says "Athletes' health and wellbeing in the esports space have perhaps been neglected in favour of game performance. TPiD is built upon understanding the entire athlete and development space. Fabian's experience and expertise will allow us to help the overall esports scene progress quicker, while focusing on setting up teams' performance systems for a more professional and healthier environment for players. Esports has a great opportunity to develop the holistic individual rather than just 'the performer': be that the athlete, coach, or wider support practitioner. "